The 1980s became the Me! Me! Me! generation of status seekers. Hostile takeovers, leveraged buyouts, and mega-mergers spawned a new breed of billionaire. If you've got it, flaunt it and you can have it all were watchwords.
College freshmen were more interested in status, power, and money than at any time during the past 15 years. Careers that netted big salaries were popular, and the students who chose these majors didn't hide the fact that they were doing it just for the money. Business management was the most popular major along with computer science, and marketing.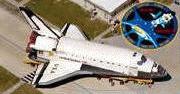 Science and technology made terrific strides in the eighties. Large numbers of Americans began using personal computers in their homes, offices, and schools. Columbia, America's first reusable spacecraft was launched in 1981. Cable was born and MTV had an enormous impact on music and young people. The digital compact disc revolutionized the music industry.
Family sitcoms dominated the 80's, but with a modern twist: Nicole had two dads, Webster and Arnold were adopted by white parents, and the Tanner girls had three father figures and no mother. Dallas and Dynasty showed us how the other half lives. Scott Turow turned the legal thriller with the mega legal thriller Presumed Innocent. The eighties was a huge decade for art, art museums, and artists.
Young adults stars included Jodie Foster, Deborah Foreman, Nicolas Cage, Sean Penn, Matthew Broderick, Michael J. Fox, Scott Baio, Lisa Whelchel, and Jennifer Grey. Teen stars included Jason Bateman, Anthony Michael Hall, Alyssa Milano, River Phoenix, Molly Ringwald, Kirk Cameron, Todd Bridges, Keanu Reeves and Lisa Bonet.
Carl Sagan taught us to look beyond our horizons. The 1982 Valley Girl had us using phrases like gag me with a spoon, like omigawd! and fer sure, fer sure.
The fitness craze inspired us to exercise with our Jane Fonda Workout videos, attired in our leotards, leg-warmers & sweatbands. It also gave us a new word: aerobics. Many people joined health clubs like Nautilus, Bally's, Jazzercise, Dancercize, and Richard Simmons. In 1980 the U.S. Olympic hockey team defeated formidable teams from the U.S.S.R. and Finland to win the gold medal.
Houses in the 80's were were bigger, more attractive, and contained more high-tech features. You could say they were reflecting our new "yuppie" mentality. Yuppies are Young, Upwardly-mobile Professionals that were college-educated, career-oriented, and status-conscious, and the 80's wouldn't have been the 80's without them!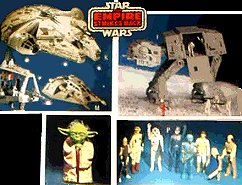 Popular games included Trivial Pursuit, Uno and Dungeons & Dragons. Hackey Sack was fun as was skateboarding and rollerblades. In 1983 the Cabbage Patch Dolls were one of the biggest pop culture crazes of its times. Trivial Pursuit appeared in 1983 and remains today as a way to show off all that Jeopardy worthy information you have. The Teenage Mutant Ninja Turtles hit it big as did Transformers.

The electronic toy age kicks into gear with the introduction of hundreds of new toys that could talk, move about and imitate favorite cartoon characters. Nintendo kicked off the home video game console era. Coin operated arcade games were very popular included Pac-Man, Space Invaders, Ms. Pac-Man, Galaga, Frogger, Centipede, Dig-Dug, Galaxian, Q-bert, Pengo, Donkey Kong, Asteroids, Tron, Tapper, Whack-a-Mole, Breakout and Tetris.
The 80s had a very distinct personality and the average family was a dual-income family. More women were entering the work force every year, and fewer women were putting their careers on hold to be homemakers.